Night Skies
Stepping outside on a cold, clear Hill Country night to gaze at the stars helps us escape the fast pace of our daily lives for a few precious minutes. However, growing urban sprawl and development can bring more than just air pollution — they bring "light pollution," where unnecessary artificial light floods peaceful natural skies, making stargazing a thing of memory.
Restoring the stars' brilliance against an unpolluted sky can be accomplished through properly designed and installed outdoor lighting. Simple downlighting and shielding techniques can reduce glare, light trespass (light shining on other properties) and sky glow (hazy, amber or pink sky on cloudy nights) while improving safety, security and the enjoyment of property.
Some urban areas in the Hill Country area have instituted outdoor lighting ordinances in an attempt to minimize light pollution, including the City of Austin, the City of San Antonio, Bexar County (near Camp Bullis, Blanco, Village of Wimberley, Helotes, Bulverde, Boerne and City of Dripping Springs. However, Texas counties do not generally have the authority to pass ordinances for effective lighting for clearer night skies. See our County Authority page here for more information about county authority in the Hill Country.
Download HCA's Night Sky issue paper
"The stars are the jewels of the night, and perchance surpass anything which day has to show." - Henry David Thoreau
---
Hill Country Night Skies 1992 - 2010 Map Set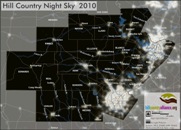 The Hill Country Night Skies map set is a set of 6 maps showing the night time light intensity of the Hill Country in 1992, 1995, 2000, and 2010. The final map shows the change in intensity from 1992 to 2010. The data was collected by the National Oceanic and Atmospheric Administration.


Download Hill Country Night Skies 1992 – 2010 map set




---
Night Sky Friendly Business Recognition Program
The Night Sky Friendly Business Recognition Program is a cooperative
program between Hill Country Chambers of Commerce and the
Hill Country Alliance to recognize businesses and organizations that
have night sky-friendly outdoor lighting and to encourage others
to follow suit.
Learn more about the Night Sky Business Recognition Program and how you can bring it to your County.



---
Night Sky Co-op
Join the Hill Country Night Sky Co-op,
a group of landowners, businesses and
communities who have pledged their commitment
to protecting the night skies.
Learn more at http://www.hillcountrynightskycoop.org.
---
Upcoming Events
October 24 in Utopia - Stars over Utopia - Learn how to protect our night skies and do some stargazing - Details
Monthly, San Antonio and South Texas - Star Parties by San Antonio League of Sidewalk Astronomers (SALSA)- Several member and non-member stargazing events held each month - Details
Monthly, Austin - Monthly star parties at Westcave Preserve - Calendar
Ongoing,Texas State Parks - TPWD offers star parties at state parks throughout Texas year-round - Calendar
Recent News
August 26, 2014
The City of Fredericksburg takes steps to protect the night sky
Efforts to limit the nighttime glow in and around Fredericksburg were buoyed this month as the council approved an outdoor lighting standards ordinance, which will primarily affect new residential and commercial development. A complete draft of the ordinance can be found on the city's website, www.fbgtx.org. Learn about Hill Country attorney-astronomer, HCA Night Sky team member Ken Kattner who records skies from home observatory and advocates for proper lighting in the Hill Country here.
August 11, 2014
Preserving the Starry Starry Night
This CBS Sunday Morning segment on preserving the night sky was filmed in West Texas and features Bill Wren of the McDonald Observatory. Watch it here.
August 6, 2014
Enchanted Rock International 'Dark Sky' Status!
Copper Breaks and Enchanted Rock, which were awarded the highest "Gold-tier" night skies status by IDA, join Big Bend National Park and the City of Dripping Springs as the only locations in Texas to have earned the coveted Dark Sky Places recognition. Learn more
June 19, 2014
Better Lights for Better Nights Conference
The City of Dripping Springs, in partnership with the International Dark Sky Association Texas (IDA Texas), will host the Better Lights for Better Nights Conference on Friday, August 15, 2014 at the Dripping Springs Ranch Park Events Center. Details
May 20, 2014
Seeing Stars in Dripping Springs
As Texas booms, the state is less and less able to brag that the stars at night are big and bright deep in the heart of Texas. In the big cities and the sprawling suburbs, and even in Far West Texas near the McDonald Observatory, light pollution is increasingly limiting our ability to enjoy the night sky. But the Hill Country town of Dripping Springs is showing that the starry skies can be preserved or restored even as the state grows. Associate Editor Forrest Wilder writes about the growing dark skies movement and how unlike many environmental woes—climate change, for instance, or the extinction of species—light pollution is eminently reversible. More from the Texas Observer.

Read more news on Night Skies and find upcoming events.
---

---
Hill Country View Segments
Learn More about Light Pollution
Introduction to Light Pollution - A brochure from the International Dark-Sky Association (IDA) introducing the problems caused by light pollution and potential solutions (2009).
Better Lights for Better Nights - A quick and helpful guide to for choosing the best lighting fixtures
Missing the Dark - An article from Environmental Health Perspectives discussing the detrimental health effects of light pollution and the value of dark skies (2009).
Fatal Light Awareness Program (FLAP) – Program to safeguard migratory birds through education, research, rescue and rehabilitation. Artificial lighting in the out of doors poses a significant, often fatal threat to migrating birds.
Urban Wildlands Group - The Urban Wildlands Group is dedicated to the conservation of species, habitats, and ecological processes in urban and urbanizing areas. Their website has many great links to conservation information and programs including their book "Ecological Consequences of Artificial Night Lighting".
Our Vanishing Night - A paper on light pollution from the National Geographic.
Outdoor Lighting Control: A Win-Win Situation! – Educational materials, solutions, and helpful resources from the McDonald Observatory.
Dark Skies Awareness - A nonprofit organization educating the public and providing information on light pollution and the benefits of dark skies as part of the International Year of Astronomy project.
International Dark-Sky Association Home – The home page for the IDA, a major authority on the preservation of the night sky . Link:
Sky and Telescope – News and helpful information on light pollution including tips on how to restore the night sky from Sky and Telescope Magazine.
Health Effects of Light Pollution – Delves deeply into the health issues connected to light pollution.


Fun Activities for Kids of All Ages
The GLOBE at Night Program - An international citizen-science campaign to raise public awareness of the impact of light pollution by inviting citizen-scientists to measure their night sky brightness and submit their observations to a website from a computer or smart phone. Light pollution threatens not only our "right to starlight", but can affect energy consumption, wildlife and health.
Dark Skies Rangers Program - The preservation of dark skies is important for many reasons including astronomy, energy conservation, wildlife and even human health. Through the Dark Skies Ranger Program, students learn about the importance of dark skies and experience activities that illustrate proper lighting, light pollution's effects on wildlife and how to measure the darkness of your skies.
Nighttime Rocks! - An activity book from IDA for kids and their parents. It includes information on how to apply for the George and Edythe Taylor Student Award. Winners in their age category receive $100 prizes.
Educational sites about Astronomy and Space


Protecting the Night Sky
Business, City and County Resolutions
City of Mason Night Sky Resolution
Fredericksburg Night Sky Resolution
Kimble County Chamber of Commerce and Junction Tourism Night Sky Friendly Business Recognition Program Resolution
Burnet County Night Sky Resolution
Kimble County Night Sky Resolution
City of LaGrange Resolution Supporting Night Skies - Passed December 12, 2011
PEC Area Lighting Resolution
City and County Ordinances
Sample Texas Ordinance
San Angelo, TX Nuisance Ordinance addresses proper lighting
Bambridge Island, WA Lighting Ordinance
City of Blanco Uniform Development Code - Includes separate language for both outdoor lighting and lighting of signage.
City of Dripping Springs Outdoor Lighting Ordinance
Order of the Jeff Davis County Commissioners Court Governing Outdoor Lighting
Camp Bullis Dark Skies Ordinance
Camp Bullis Dark Skies Zone Map
Camp Bullis Dark Skies Zone
Camp Bullis Dark Skies Zone Sign
Village of Webberville Lighting Ordinance
Information on Protecting Night Skies
NewStreetlights.com - The premier information source for leaders in the public sector, industry, and academia driving the LED streetlight revolution.
Medical Effects of Light Pollution
Billboard Lighting Breakthrough News from the International Dark-Sky Association about how some U.S. cities and companies are reducing light pollution through more effective billboard lighting (2008).
The Starlight Initiative and World Night The World Night is an opportunity to get involved to raise awareness about defending our starry skies. Our ability to maintain the right to observe stars for ourselves and future generations is in our hands.
Lighting Code Handbook – This Handbook discusses issues relative to outdoor lighting codes, their effectiveness, implementation, and enforcement.
Pattern Lighting Code – Updated version of the pattern lighting code that is included in the Lighting Code Handbook listed above. This code is a comprehensive definition of practical and effective measures by which the obtrusive aspects of outdoor light usage can be reduced, while preserving safety, security, and the nighttime use and enjoyment of property.
Dark Sky Communities - An IDA award program for a town, city, municipality, or other legally organized community that has shown exceptional dedication to the preservation of the night sky through the implementation and enforcement of quality lighting codes, dark sky education, and citizen support of dark skies.
Dark Sky Friendly Development of Distinction – IDA award program for subdivisions, master planned communities and unincorporated townships that have actively promoted sensitive outdoor lighting in an effort to preserve their environment from unnecessary light at night. The award is designed to garner community support for environmentally responsible outdoor lighting.
Texas IDA - The Texas chapter of the International Dark-Sky Association.
Locations in Texas Where You Can See Lots of Stars – Visit these locations around Texas to have a great view of the stars. Let's get the Hill Country on this map!
Sports and Recreational Area Lighting - A good lighting guide from the International Dark-Sky Association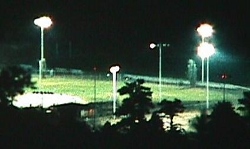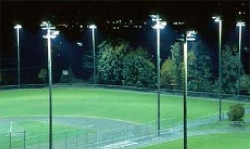 Sports complex with unshielded lights vs. shielded lights



Helpful videos
Losing the Dark
A Simple 6 ½ minute video about light pollution and what to do about it, produced by the International Dark Sky Association.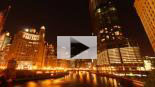 The Hidden Costs of Light Pollution
A great 1.38 minute introduction to light pollution from Insurance Quotes' Hidden Cost series.