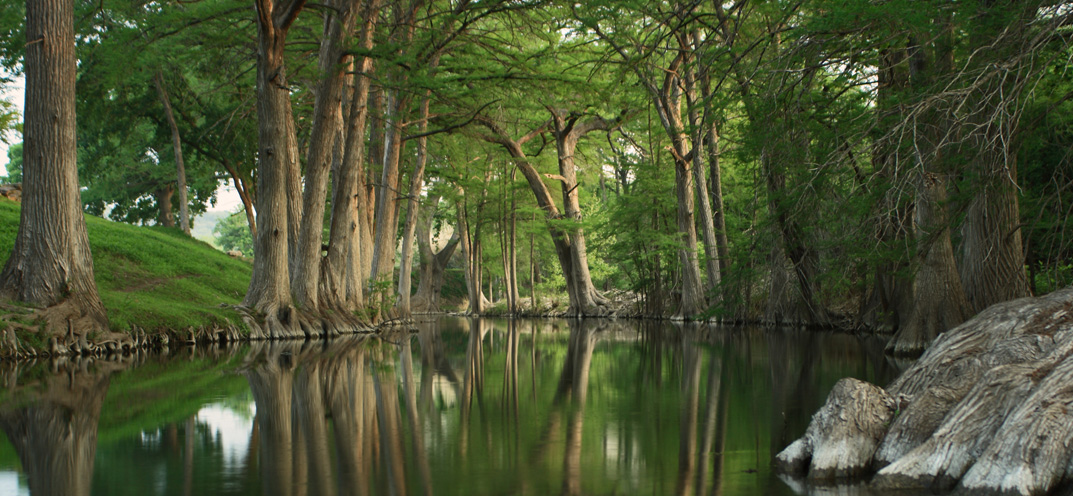 Photo: Paul Huchton
Water Conservation
By far, the least expensive, most efficient source of new water is water we save through conservation. State water planners currently expect Texas to utilize conservation methods to provide for over 24 percent of needed water supplies over the next 50 years. To meet this goal, we must strongly support conservation at the state, regional and local levels and be prepared to participate in conservation activities.
In 2012, Voters approved the funding of the State Water Implementation Fund for Texas (SWIFT) has injected two-billion dollars of seed money to fund management strategies and capital projects. Of that two-billion dollars, at least 20 percent must be spent on conservation measures with an additional 10 percent spent on rural and agricultural conservation management strategies.
In the Hill Country, cities and agriculture are the largest water users. Cities can promote conservation by locating and repairing infrastructure leaks, educating the public about conservation and promoting conservation through financial incentives, among other strategies. Many new technologies and financial incentives are available to help farmers and ranchers conserve, including laser field leveling and channel lining. State and federal resources are available to help agricultural users conserve water.
Individual conservation behavior is a critical component of success for these programs. Homeowners can conserve water by:
Replacing old toilets, showerheads, washing machines, and dishwashers with new low-flow or water-efficient models. Reducing outdoor water use through early-morning or evening watering, replacement of old sprinkler systems, utilization of native plants and rainwater harvesting. See HCA information on rainwater harvesting here and native plants here.
Checking for leaks in your water lines and repairing them.
Planting only native grasses and plants that require minimal watering.
Taking shorter showers and turning off water when you're not using it (while brushing your teeth or doing dishes). Save any water you must run for watering plants.
Running only full loads in your washing machine and dishwasher.
Installing a pool cover to reduce evaporation.
Purchasing a shut-off nozzle for your hose.
Installing rainwater harvesting systems to supplement your water needs as you are able.
Recent Water Conservation News