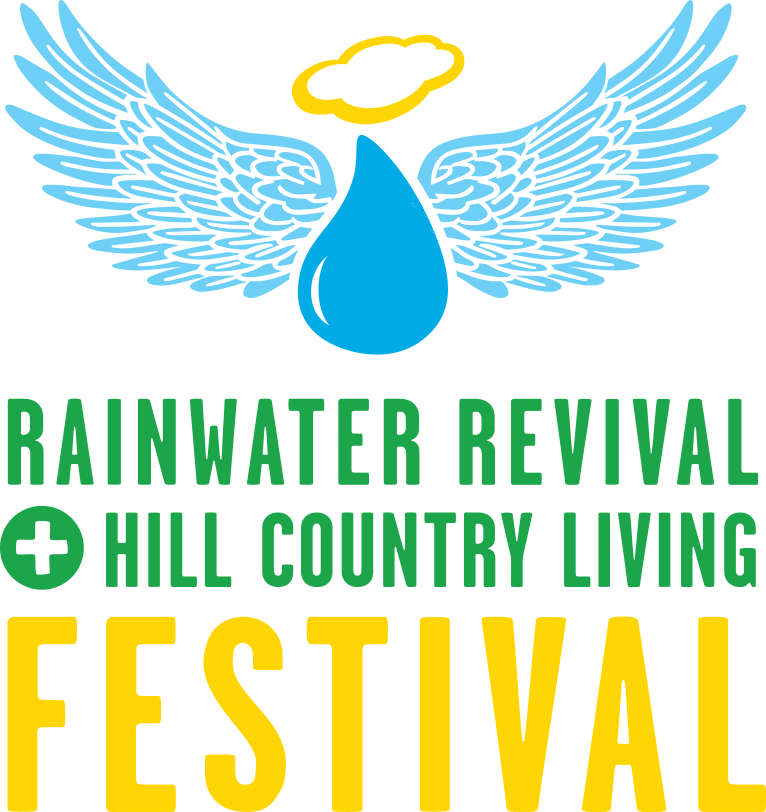 November 4, 2017 ● 10am to 4pm ● Dripping Springs Ranch Park (map)
This year it's all about collecting and storing rain, conserving water and energy, and living lightly and beautifully in the Texas Hill County!
---
---
More than 100 booths/display areas and expanded exhibitor types!
This year our focus is not only on rainwater harvesting, but on all of the many ways we can live lightly and beautifully in the Hill Country. If you have products or services that are environmentally beneficial, sustainable, green and healthy in the areas of water, energy, landscape, lighting, home improvement or sustainable design, then this event is for you.
While this is a first time for the expanded concept of Rainwater Harvesting + Hill Country Living, we anticipate attendance to range from 750-1000.
COST TO EXHIBIT
(No discounts for multiple booths)
10×10 booth, Stage side or Ring side
Large display in arena (appox 20×20)
Electric hook up
Early Bird
(Ends August 1)
$125
$175
Standard
(Aug.2-Oct.31)
$175
$250
$35
NOTE:  Deadline for vendor registration and payment in order to be listed in the Event Program is Sept 30.
EXHIBITOR / VENDOR FLOOR PLAN
Download the floor plan map to see which booth spaces are available and pick your top three choices: Floor plan map
ADVERTISE IN THE EVENT PROGRAM
All Sponsors and Exhibitors have the option to purchase advertising space in the event program.
Attendees will receive a complementary event program/booklet upon arrival. Each booklet contains a floor plan to the event and identification of vendor spaces, plus resource information from the Hill Country Alliance, key sponsor information and paid advertising from our sponsors and vendors. Space is limited within the booklet and ads are available for purchase on a first come first serve basis.
 Advertising Space Options:
Full page:          4.5 x 7.5        $150
Half page:         4.5 x 3.05      $85
Quarter page:   4.5 x 1.725    $50
(Width x Height inches)
Advertising Specifications Sheet 
*If you prefer to pay by check please download and print the application and mail it in with your payment.
Payment required with application. In order to insure listing in our Rainwater Revival booklet, payments must be received by September 30, 2017
---
Thank you the our wonderful exhibitors from our 2016 event:
Acer Water Tanks Inc.
Aqua Mate Tanks
Arcadia Opening Roof
As Right As Rain
Austin Gutter King
Barrier FluidTechnologies
Bowerbird Construction
BSEACD
BCRAGD
Buddy L Construction
Cedar Eaters of Texas
Costco
Cow Creek GCG
EzGro Garden
Half Price Gutters
Harvest Rain
Harvested Rain Solutions
Hays County
Hays County Master Gardners
Hays County Master Naturalist
Hays Groundwater
Hill Country Alliance
Innovative Water Solutions, LLC
Lakota Water Company
Leafguard
Legacy Rainwater
Metal Rain Tanks
National Weather
Pinnacle Water Tanks
Pro Star Water, Inc.
Rain Harvest Resources
Rain Harvesting Supplies
Rain Savers, LLC
Raines Water Harvest
Rainfilters of Texas,LLC
Renewal by Anderson
Tall Drink Rainwater Harvesting
Texas Master Naturalist
Texas Metal Tanks
Texas Native Rainwater
TRCA
Water Development Board
Water Tank Storage, Inc.