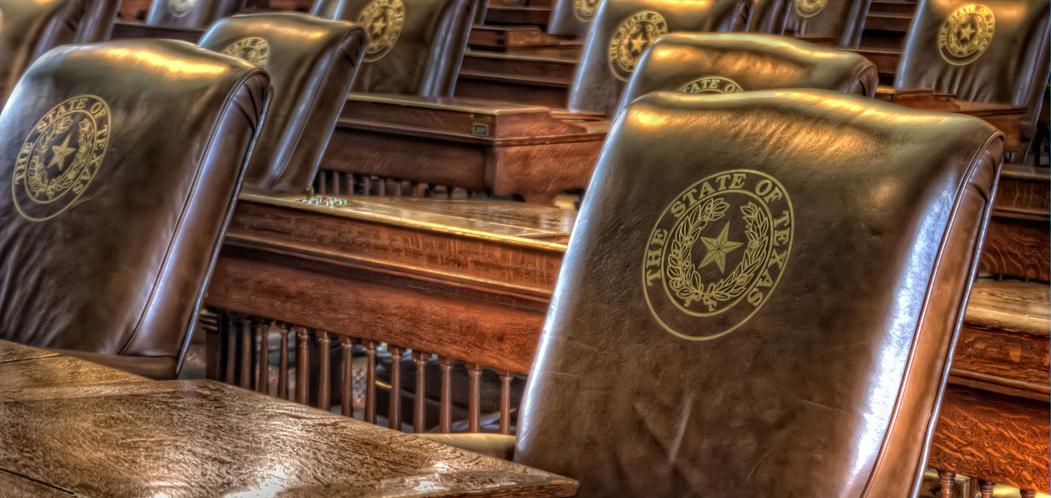 Photo: Terry Alexander
The Process and How to Participate
In Texas we have a part-time legislative system. Our State Legislature meets every other year for 140 days in Austin. The 86th Session ran January 8, 2019 through May 27, 2019. The 87th Session will take place January 12, 2021 through May 27, 2021. By the filing deadline, any bill that has been approved by their assigned Committees may be voted on by either chamber of the Legislature. The Governor has an option at the conclusion of each regular session to call a special 30 day session to resolve specific agenda items.
The Texas Hill Country Region
"All previous settlers of this region learned how the land and its resources, particularly water, could only support so many people, a certain quantity of livestock or a particular industry before its quality and quantity would be impacted. For all who choose the Hill Country as their home, an opportunity exists to accommodate existing needs without compromising the ability of future populations to meet their needs." ~ Milan Michalec, HCA President 2013
Resources
Read about HCA Policy Priorities for the Texas Hill Country
Legislative Helpful HCA Issue Resource Pages: Groundwater, Water Quality, Water Planning, Water Conservation, County Authority, Scenic Beauty
Legislative News Resources:
While we update our website regularly with Hill Country specific information, Texas Tribune Online is an extremely valuable resource for up to the minute news from the Leg.
The Texas Tribune also has excellent data resources to help you learn more including a directory of elected officials, super PACs, campaign finance sources, explore more on your own at Texas Tribune Data.
Hill Country Alliance Constituent Survey:
HCA conducted a survey of Hill Country constituents in the fall of 2014. Fifty-three percent of the respondents identified themselves as rural, 25% as suburban, and 22% as urban residents.
According to this survey, the two most pressing issues threatening the Hill Country are depleted groundwater resources (81% response) and the threat from unregulated development (66% response).
Respondents supported the use of regulations to limit damage to shared natural resources. A significant majority of respondents (77%) identified with the phrase "Private property rights should be accompanied by government regulations necessary to protect the natural resources of the Hill Country."
Most respondents support regulations to protect the environment at the local level. In fact, a strong majority of respondents (64%) believe that counties should have the authority to regulate incompatible land use, development density, construction in environmentally sensitive areas, scenic beauty, and water quality.
A strong majority of respondents were willing to pay for long-term conservation goals. Seventy-seven percent of respondents were willing to pay for long-term protection of groundwater resources. Also, the survey revealed a willingness to pay for the creation of new, publicly accessible open spaces (55%) and the permanent protection of private lands (48%).
Recent Legislature and Regulation News