01jan12:00 am12:00 amKerrville - Declines in Native Fauna & Flora: Explanations Based on Freshwater Mussel Studies
Event Details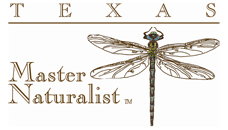 Monday, October 23, 2017
Upper Guadalupe River Authority's lecture hall
125 North Lehmann Drive in Kerrville.
Doors open at 6:30 p.m.; the program starts at 7:00 p.m.
DECLINES IN NATIVE FAUNA & FLORA:  Explanations Based on Freshwater Mussel Studies
The public is invited to attend the October meeting of the Texas Master Naturalist Hill Country Chapter to hear a presentation from Robert G. (Bob) Howells, a fisheries research biologist.
Freshwater Mussels are Mother Nature's barometers of environmental quality.  When ecological conditions change or degrade, they are the first organisms to decline and then vanish.  As a result, nearly 80% are extinct, threatened, endangered, at risk, or will be very soon.  When Mr. Howells began work with Texas Freshwater Mussels in 1992, it quickly became apparent that many issues were directly or indirectly linked to declines in their abundance and distribution.  Certainly, obvious factors like dewatering, water pollution, reservoir construction, and habitat alteration contributed to reduced numbers of Freshwater Mussels.  However, other less-obvious considerations like long-term environmental shifts, introductions of exotic species, public release of sensitive information, and poorly-understood harvest regulations have contributed as well.  In this presentation, listeners are challenged to consider impacts from similar sources on the status of other fauna and flora in Texas.
Bob Howells has more than 30 years experience in environmental science, including 22 years conducting fisheries research with Texas Parks and Wildlife Department's Heart of the Hills Fisheries Science Center.  After retirement from TPWD in June 2006, Mr. Howells has remained active in fields related to freshwater mussels, as well as legally prohibited and invasive exotic animals and plants.
Time

(Thursday) 12:00 am - 12:00 am