22jan7:00 pmKerrville - Finding Common Ground and Advancing Positive Outcomes in Environmental Issues: Part 3
Event Details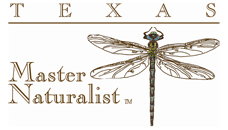 Finding Common Ground and Advancing Positive Conservation Outcomes
in Environmental Issues: Part 3
January 22, 2018
Doors open at 6:30 p.m., program starts at 7:00 p.m
Upper Guadalupe River Authority's lecture hall,
125 North Lehmann Drive in Kerrville.
The meeting is free and open to the public
The public is invited to attend the January 22, 2017 meeting of the Texas Master Naturalist Hill Country Chapter to hear Craig Childs, Chapter Vice-President, present a synopsis of the seminar he hosted at the recent annual Texas Master Naturalist Convention in Corpus Christi and a workshop of the same title in October in Boerne.
As Master Naturalists, the Code of Conduct and Code of Ethics insure the ultimate trust, dignity and integrity of the TMN Program and its members.  But do these codes limit or enhance a member's ability to be effective ambassadors for environmental concerns? Craig contends that adherence to those Codes enhance the ability to be effective communicators, and provide an alternative to the toxic nature of political discourse in our society. Topics to be covered in his presentation include a review of the Codes of Conduct and Ethics, the interplay of facts, values, and ethics, the centrality of conversation in achieving positive conservation outcomes, and a brief review of the literature as to what works (and doesn't work) in promoting success in environmental initiatives.
Contact Craig Childs, Vice-President, (210) 286-2674, for further information.