26feb7:00 pmKerrville - Land Management Assistance Program Presentation
Event Details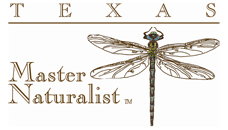 Land Management Assistance Program
The Public is invited to attend the February 26, 2018 of the Hill Country Chapter of the Texas Master Naturalist Program.  Jim Stanley, author of the weekly Hill Country Naturalist column in the Kerrville Daily Times, will give a presentation on the Land Management Assistance Program (LMAP) which he started 14 years ago.  The program aims to help landowners better understand the plant species growing on their land as well as how to manage their property to improve the native habitat.
Master Naturalist volunteers walk the property with the landowner identifying plants and discussing various land management problems such as overgrazing, over-browsing, brush encroachment, erosion and exotic species. The landowners are then given a report of species identified and any suggested management practices.
Stanley has been a member of the Hill Country Chapter since its beginning in 2002.  In addition to the Hill Country Naturalist column, he is the author of three books: "Hill Country Landowner's Guide", "A Beginners Handbook for Rural Texas Landowners: How to Live in the Country Without Spoiling It", and most recently, "Hill Country Ecology: Essays on Plants, Animals, Water, and Land Management."
The meeting is free and open to the public.  It will be held at the Upper Guadalupe River Authority's lecture hall, 125 North Lehmann Drive in Kerrville.  Doors open at 6:30 p.m.; the program starts at 7:00 p.m.  Contact Craig Childs, Vice-President, (210) 286-2674, for further information.