27mar7:00 pmKerrville - Restoration Agriculture: Using Agriculture to Create Habitat Instead of Destruction
Event Details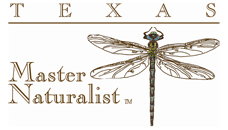 Restoration Agriculture:  Using Agriculture to Create Habitat Instead of Destruction
March 27, 2017
Doors: 6:30 pm, Program: 7:00 pm
Upper Guadalupe River Authority Lecture Hall
125 North Lehmann Drive, Kerville
The public is invited to attend the March meeting of Texas Master Naturalist-Hill Country Chapter to hear a presentation from Ben Eldredge, the Director of Adult Education at the Cibolo Nature Center & Farm.   Mr. Eldredge oversees the adult education, citizen science programs, as well as a significant program expansion to the neighboring Herff Farm, including agriculture and land restoration education.   He also oversees land stewardship of the nature center and farm's 4 habitats.   Prior to working at the nature center, Mr. Eldredge was the manager of a 5,000-acre ranch in the Texas Hill Country.  He has a degree in Environmental Studies from Hobart & William Smith Colleges in New York State.
Since the start of his tenure at the CNC&F, Mr. Eldredge has gradually shifted his focus toward the role of agriculture in the destruction of wildlife habitats and pollution.  This interest has led him to search for sustainable solutions that deserve promotion.  His presentation will include a discussion of the negative environmental impacts of conventional agriculture and practical ecosystem-based solutions.
The meeting is free and open to the public.  It will be held on Monday, March 27, 2017 at the Upper Guadalupe River Authority's lecture hall, 125 North Lehmann Drive in Kerrville.  Doors open at 6:30 p.m.; the program starts at 7:00 p.m.  Contact Craig Childs, Vice-President, (210) 286-2674, for further information.
The application process for enrollment in the Texas Master Naturalist Class of 2017 will begin on April 1, 2017.  For information, contact hillcountrymembership@gmail.com