25jul6:30 pmKerrville - Texas Master Naturalist: Spiders of Texas
Event Details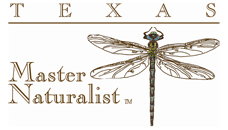 Texas Master Naturalists Hill Country Chapter monthly meeting: Spiders of Central Texas
July 25 in Kerrville, TX

Sheryl Smith-Rodgers will be the Texas Master Naturalist Hill Country Chapter's speaker at the July 25th monthly meeting.  Sheryl is a freelance writer, photographer, and a Texas Master Naturalist. She holds a journalism degree from Trinity University and has worked many years as a newspaper reporter & editor. As a freelance writer, she has been published in a number of magazines, including Texas Parks & Wildlife, Texas Highways, Texas Co-op Power, Guideposts, Angus Journal, Better Homes & Gardens, and more.
Since childhood, Rodgers has always been fascinated with spiders. In the late 1990s, she decided to start studying them and bought as many references books on the subject as she could. For a time, she kept a variety of spider species at her desk (in jars) and even raised three pink-toed tarantula spiderlings.
In her spare time, she gives nature presentations and blogs about the Texas Wildscapes Wildlife Habitat Demonstration Site that she and her husband, James Hearn, tend at their home. The name of her blog is "Window on a Texas Wildscape."
Sheryl will speak on "Spiders of Central Texas." The presentation will cover basic spider biology and introduce attendees to common spiders they might see in their yards and around the Hill Country.
Come, learn, and enjoy time with people in your community who are interested in preserving, studying, and promoting Texas's natural resources.  Meetings are free and open to the public. UGRA Lecture Hall, 125 North Lehmann Dr, Kerrville, TX 78028.  Socializing begins at 6:30 and program is at 7:00pm.  Contact Floyd Trefny at 830-796-3182 for further information.