26jun7:00 pmKerrville - White-tailed Deer Management in Urban/Suburban Environments: Planning for Success
Event Details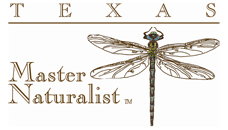 "White-tailed Deer Management in Urban/Suburban Environments:  Planning for Success" 
June 26, 2017
Doors open at 6:30 pm, Program starts at 7:00 pm
Upper Guadalupe River Authority lecture hall
125 North Lehmann Drive, Kerrville
Free and open to the public
The public is invited to attend the June meeting of the Texas Master Naturalist Hill Country Chapter to hear a presentation on White-tailed Deer Management.  Once considered threatened in Texas due to unregulated hunting, White-tailed Deer are an adaptable species.  In the last several decades, their number has increased significantly and they have now expanded into suburban neighborhoods and cities and towns throughout the state.  Kevin Schwausch, Texas Parks and Wildlife Department (TPWD) Biologist, Kevin Schwausch, will speak on strategies for the management of white-tailed deer populations in suburban and urban areas.
Kevin Schwausch has been employed by TPWD for 21 years in various capacities; for the last 7 years, he has served as a TPWD Technical Guidance Biologist based in Burnet.  Mr. Schwausch has both Bachelor of Science and Master of Science degrees in Wildlife Biology/Biology from Southwest Texas State University.
Contact Craig Childs, Vice-President, (210) 286-2674, for further information.
The application deadline for enrollment in the Texas Master Naturalist Class of 2017 volunteer training ends on June 30, 2017.  Class membership is limited to 40 participants.  Apply on-line at txmn.org/hillcountry/online-application/.